Story begins in 1959, when KTSM radio built the tramway to aid the construction of a transmitter antenna and service platform.
Karl O. Wyler directed ambitious construction and had a dream that the views from atop Ranger Peak should be available to the public and included his wish in his final will. Texas Parks and Wildlife Department accepted donation and opened it to the public in 2001.
It was opened before to the public as well but high liability insurance costs caused the tramway closed for 15 years prior to its establishment as Texas State Park.
The first tramway (old
#1
) went to the top of the Ranger Peak in 1960 and retired in 1970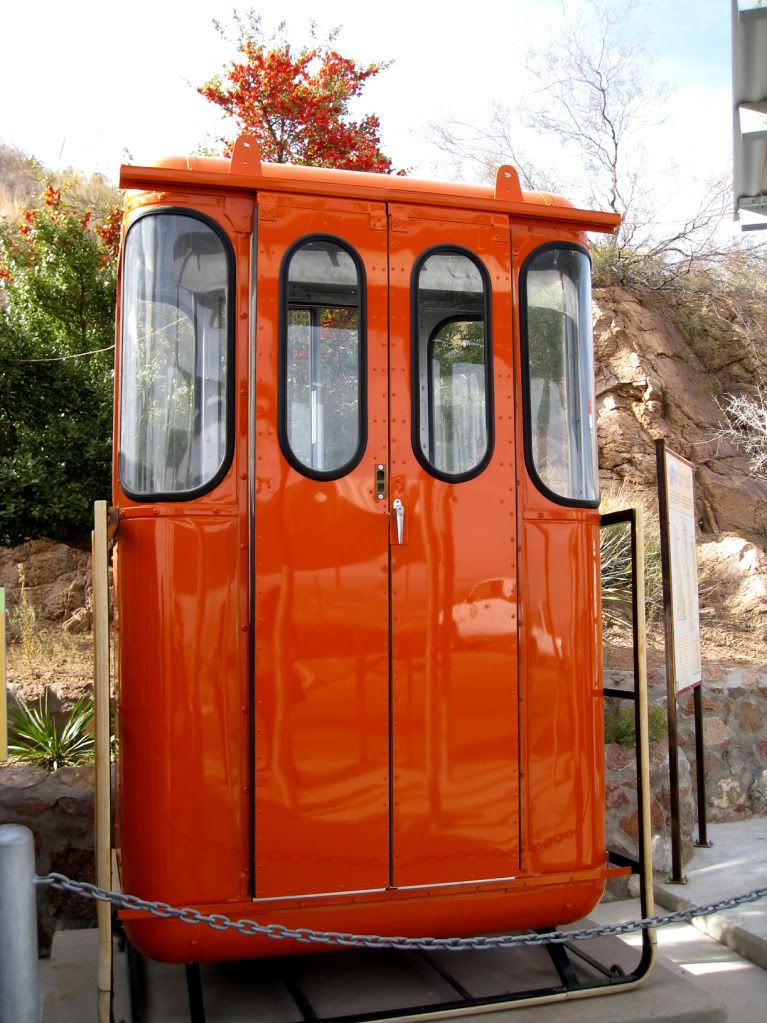 The scond generation gondola ran from 1970 to 1986.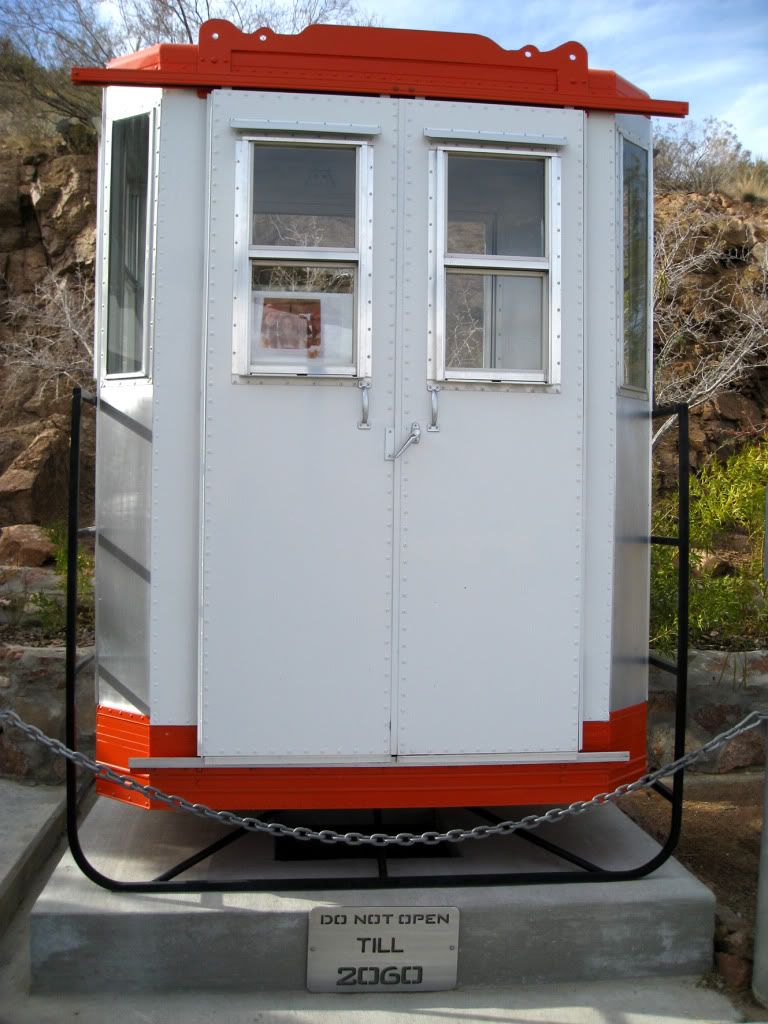 And this is Swiss-mafe gondolas carry tramway passengers nowdays. I have been there, made some photos from it:-)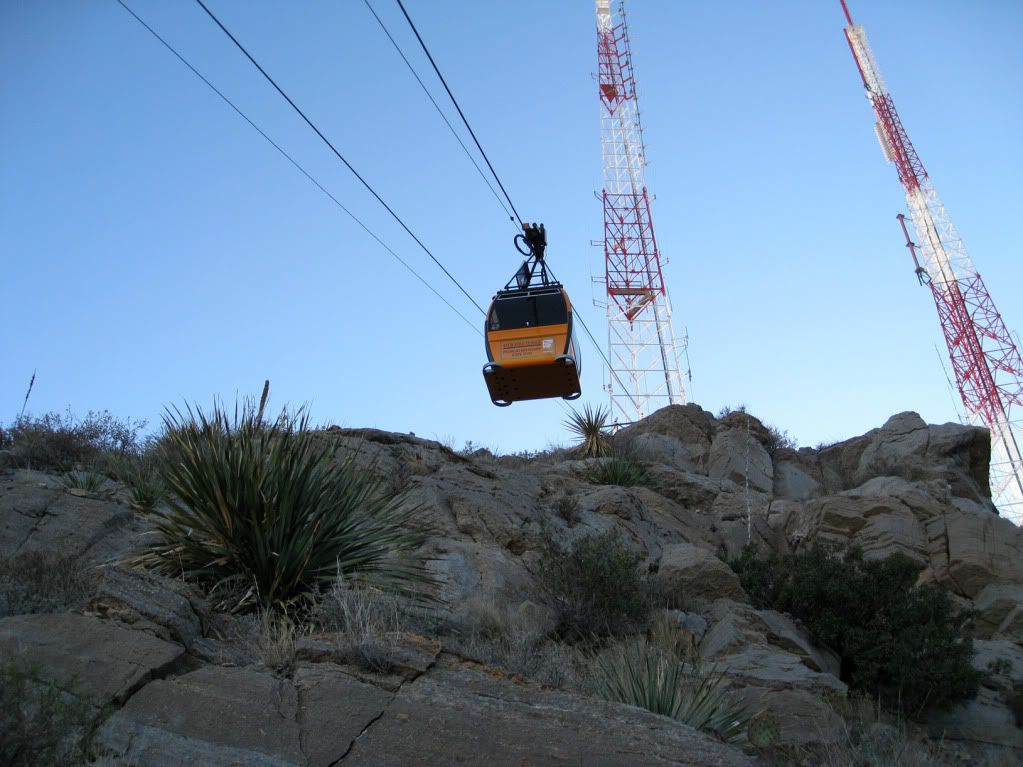 And I saw it from the distance of our hike (the little yellow dot in the picture is the tramway)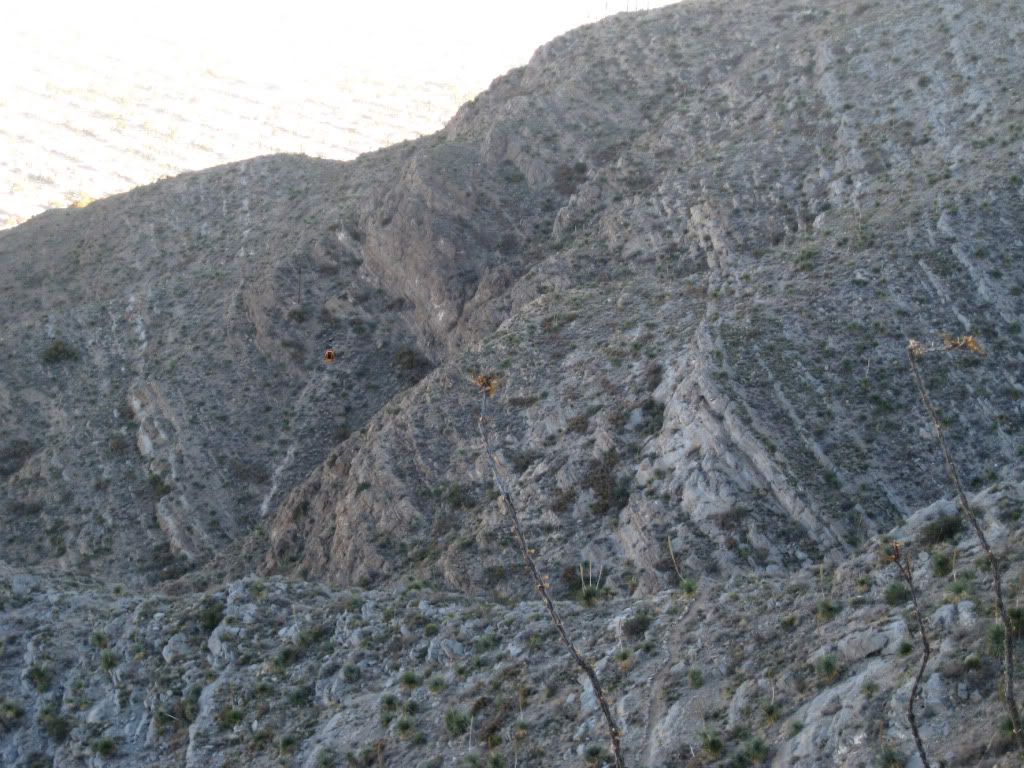 View from the tramway on the Franklin Mountauins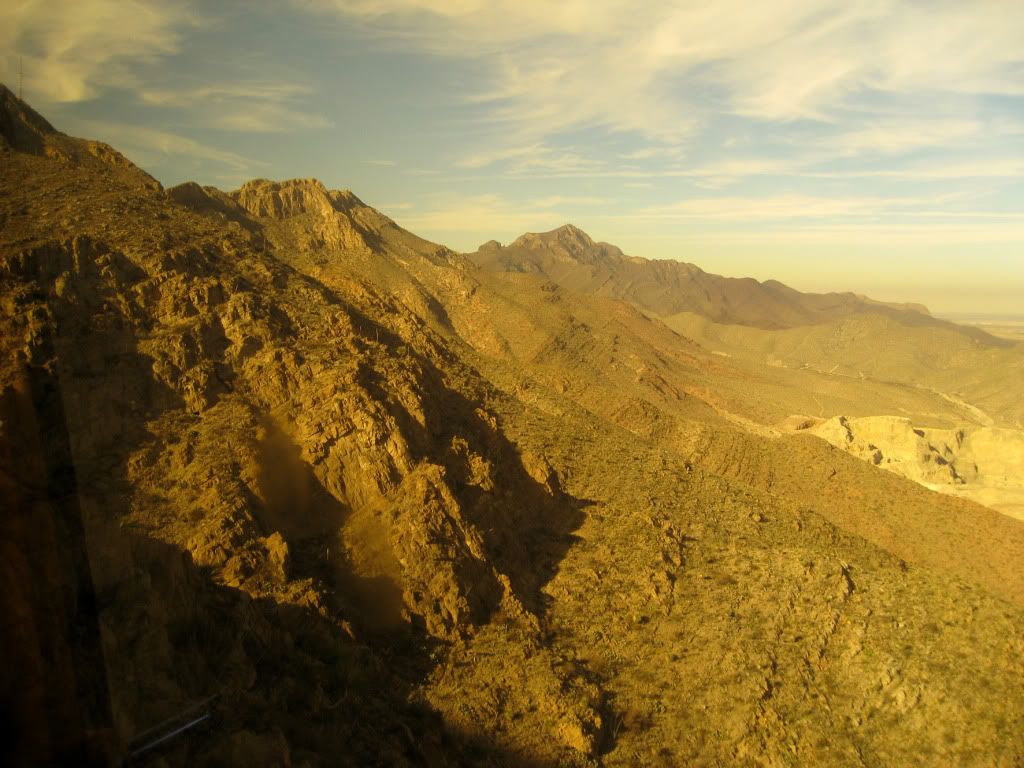 These "ropes" are the same type of superstrong cables used in the construction of suspension bridges (it is better be)
On the top of the mountain is the telecommunication tower.
All those dishes
This type is located on the bottom...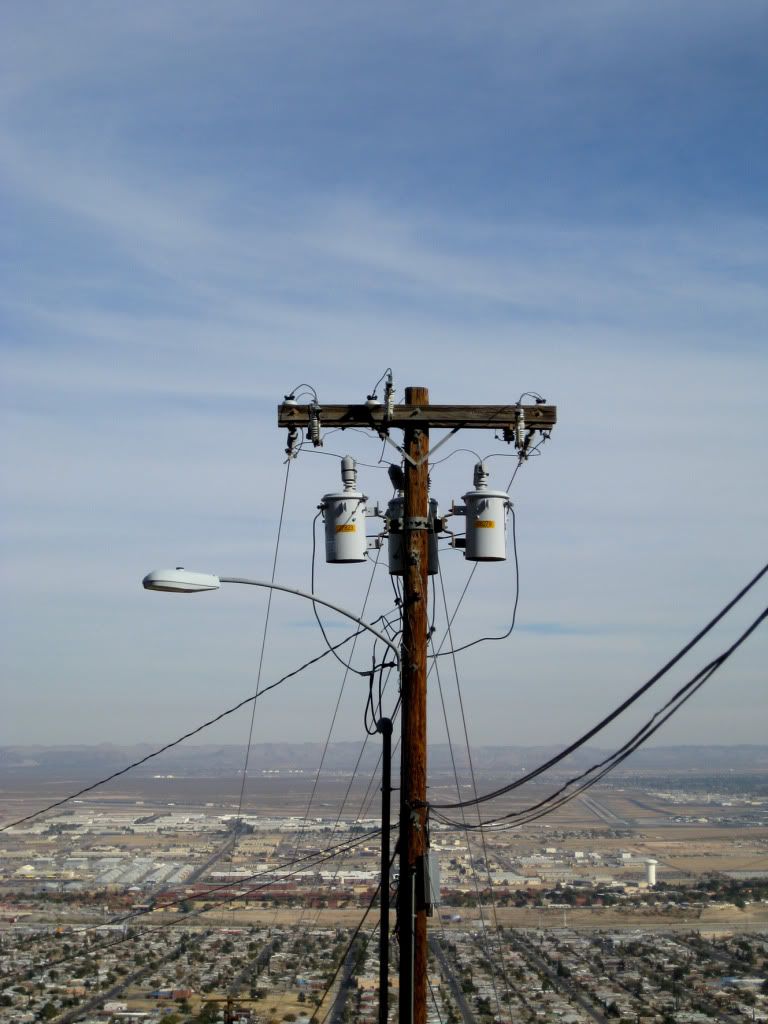 I could see Mexico (Juarez)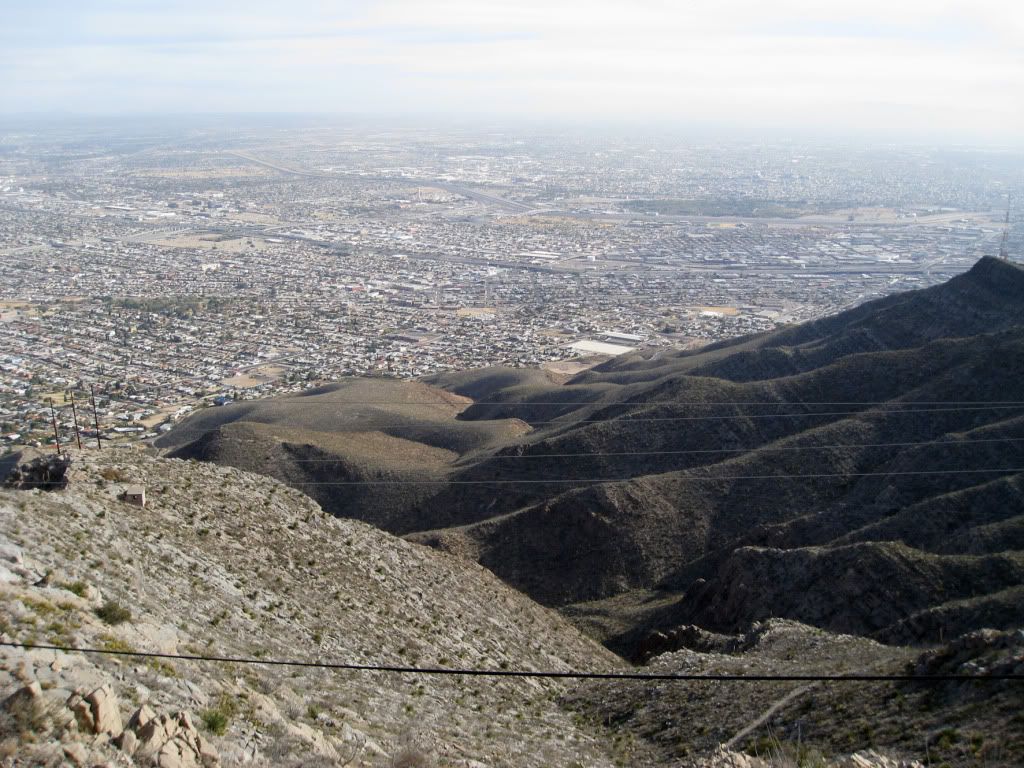 or United States (El Paso)
But the best view was this!