I decided to put some information about surroundings, where we spent our time out of the park borders. We lived in hotel that had pretty thin walls, did not have TV (it was good:-) but we had everything we needed for comfortable living: water, bed and electricity.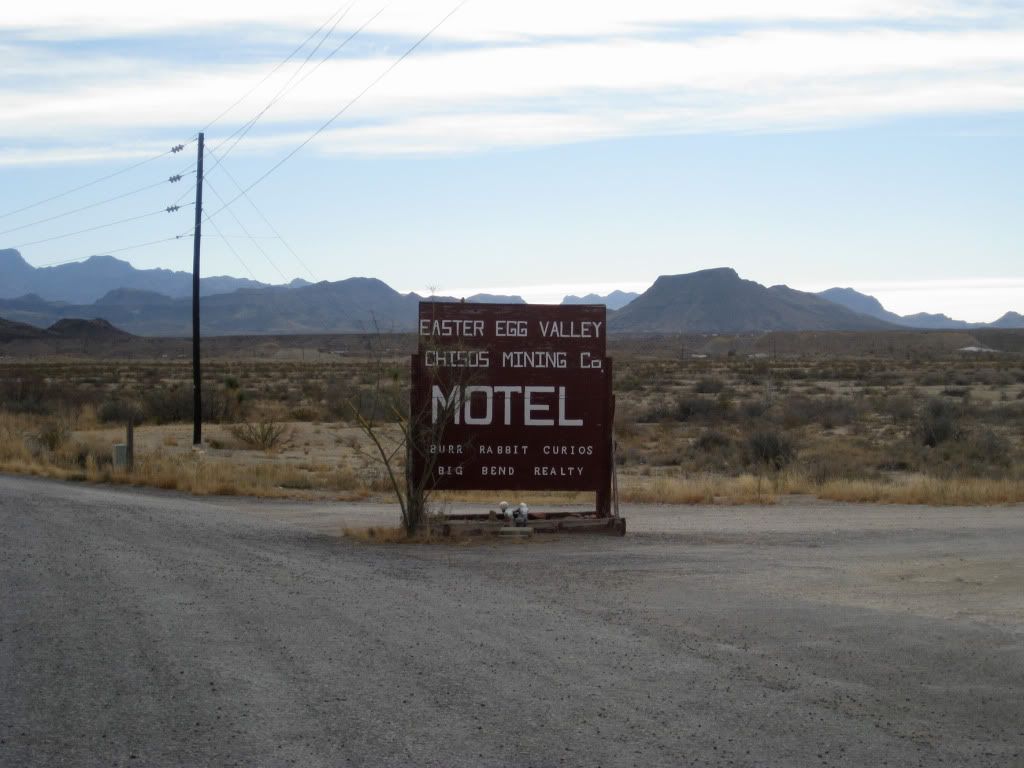 Hotel was located in so-called Easter Egg Valley. This valley was filled with "eggs" of very cool colors
Close to hotel was neat Kathy's Kosmic Kowgirl Kafe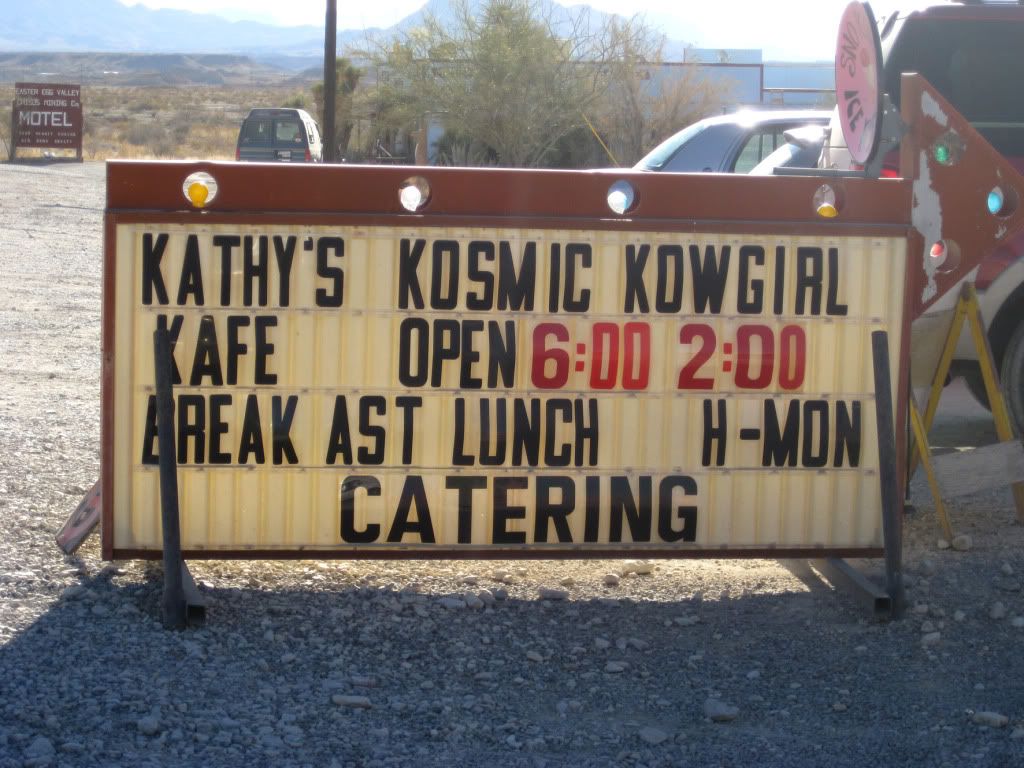 with extremely tasty burritos, some entertainments and cute aliens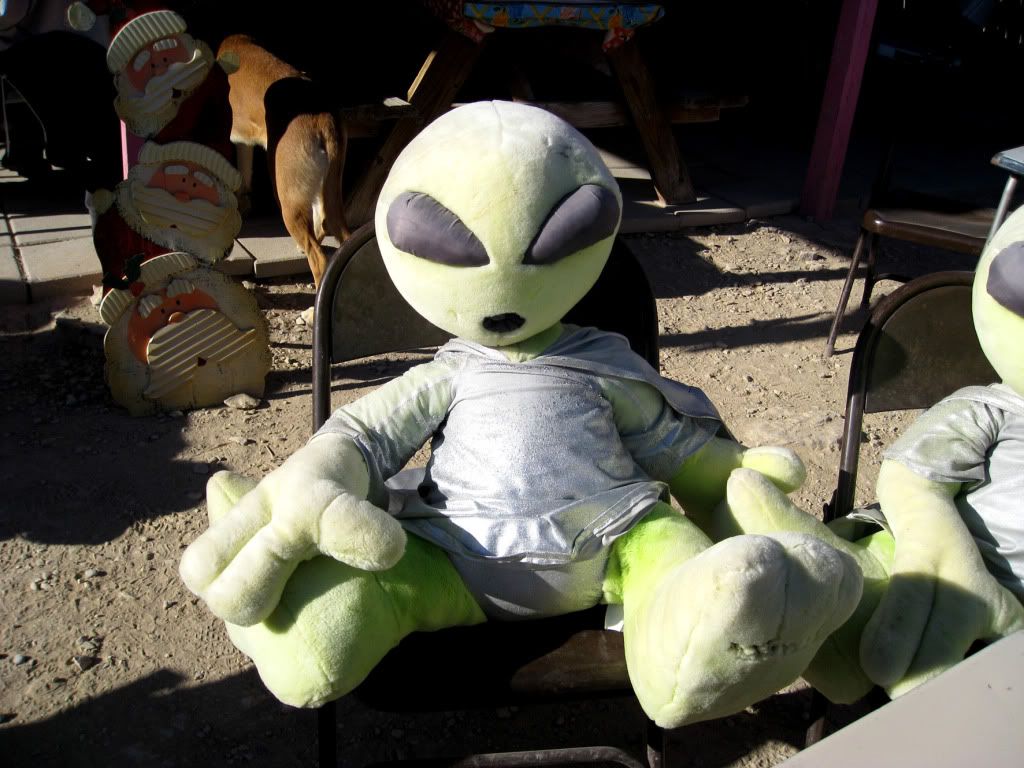 and with sign "Women who behave rarely make history"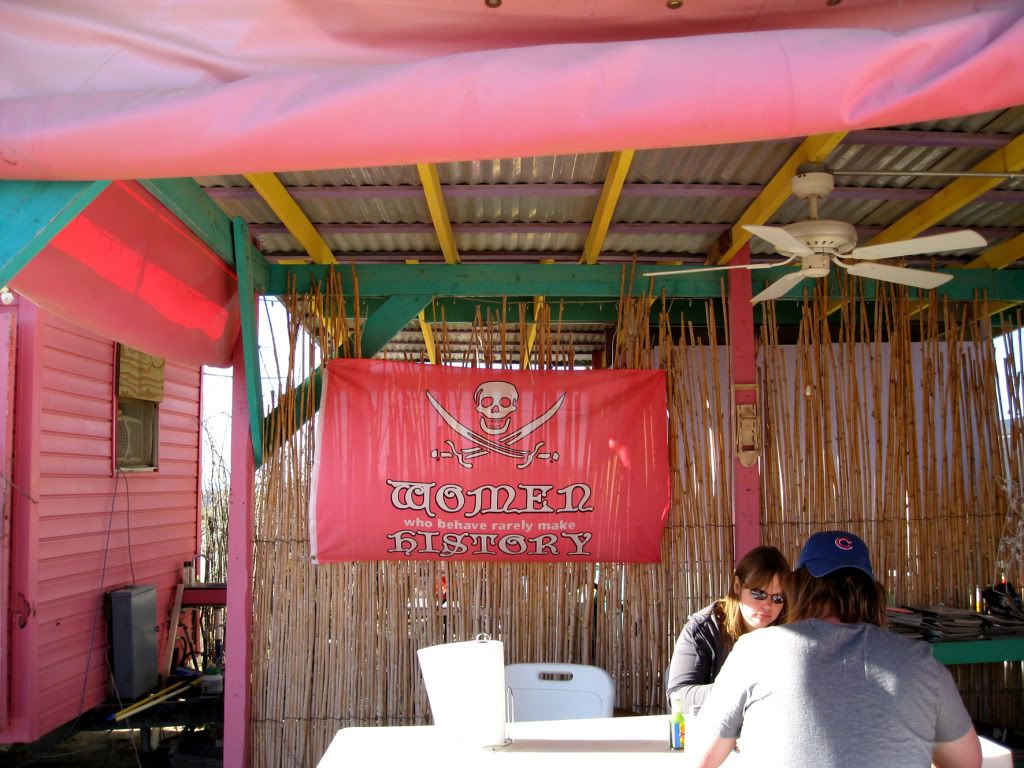 A little bit further away is Ghost Town Terlingua and Kafe had its symbol: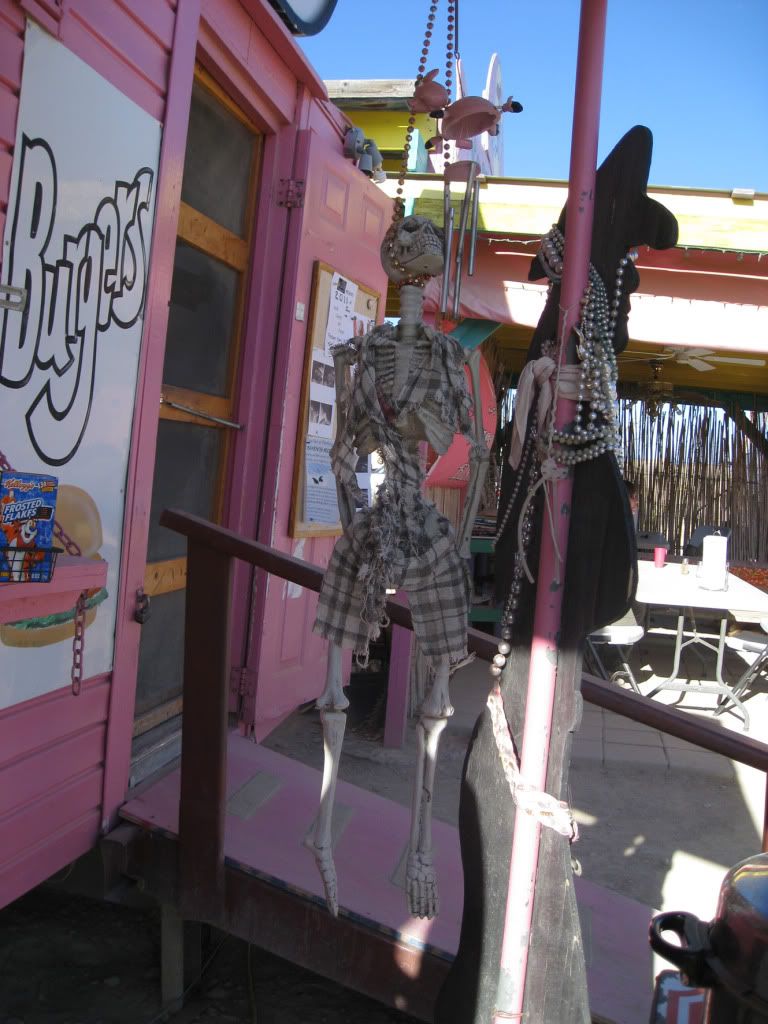 We visited Terlingua. Once upon a time cinnabar was discovered there and it became a mercury mining town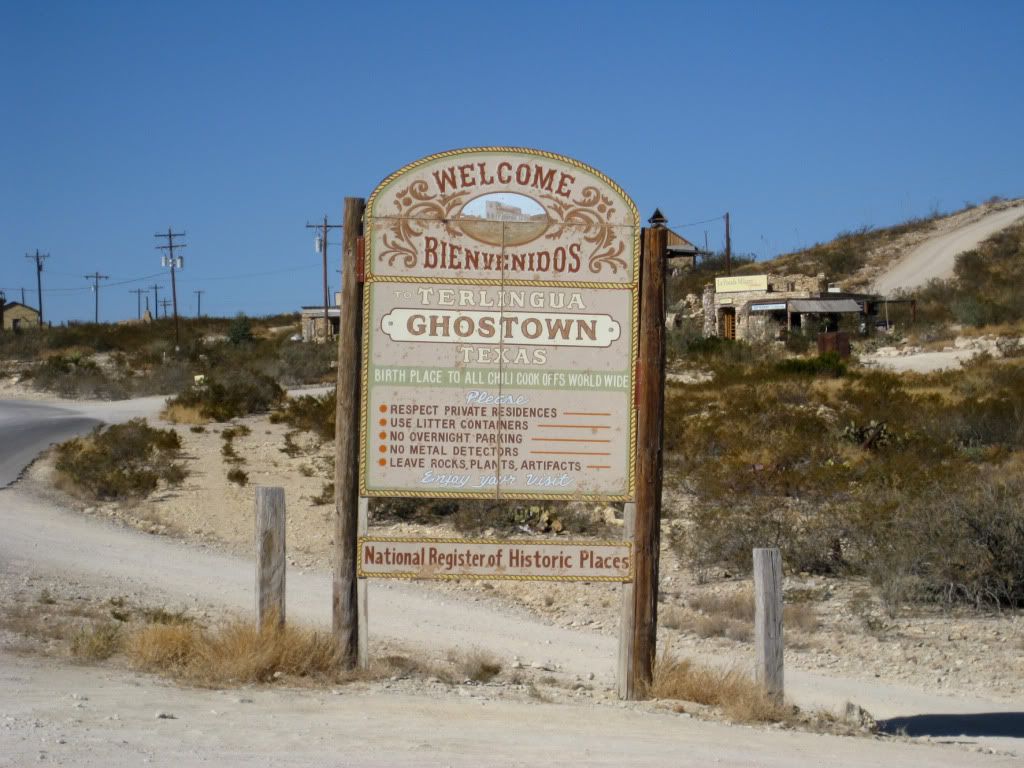 Its typical landscape looks like that
and like that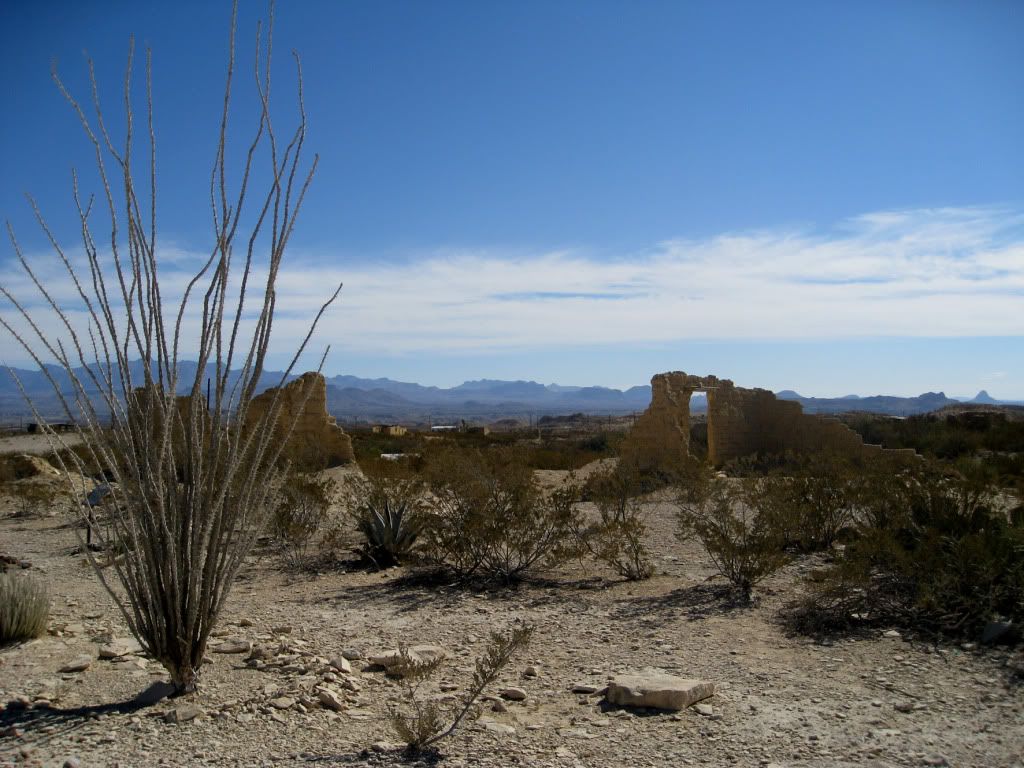 People make art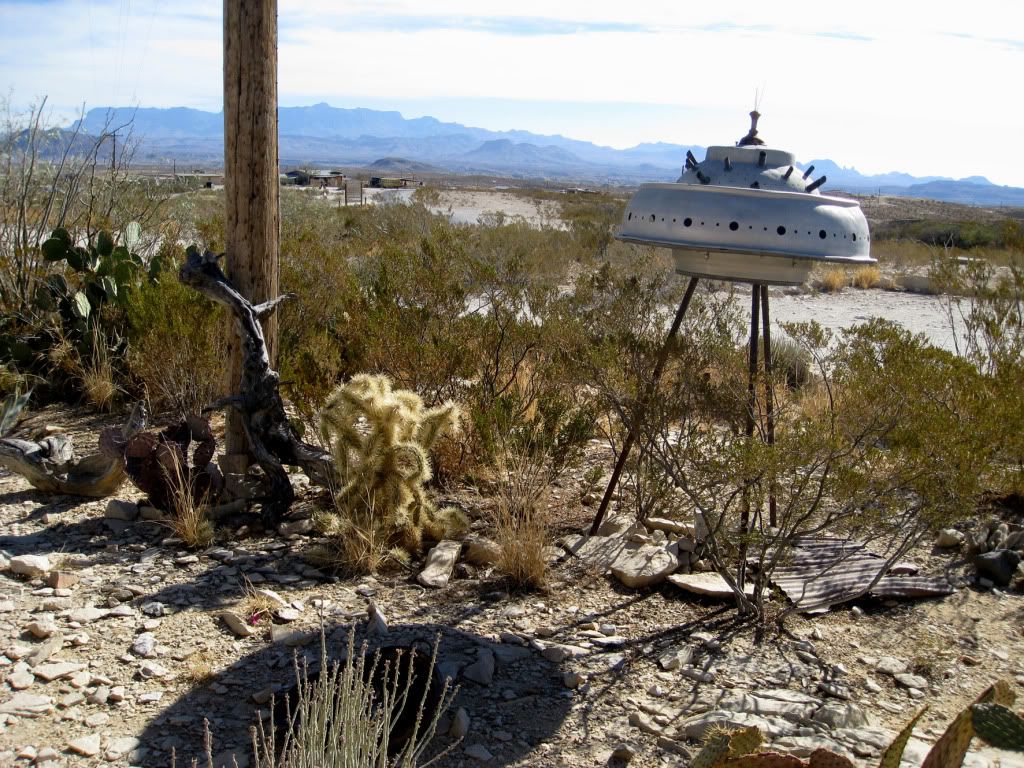 Dragonfly!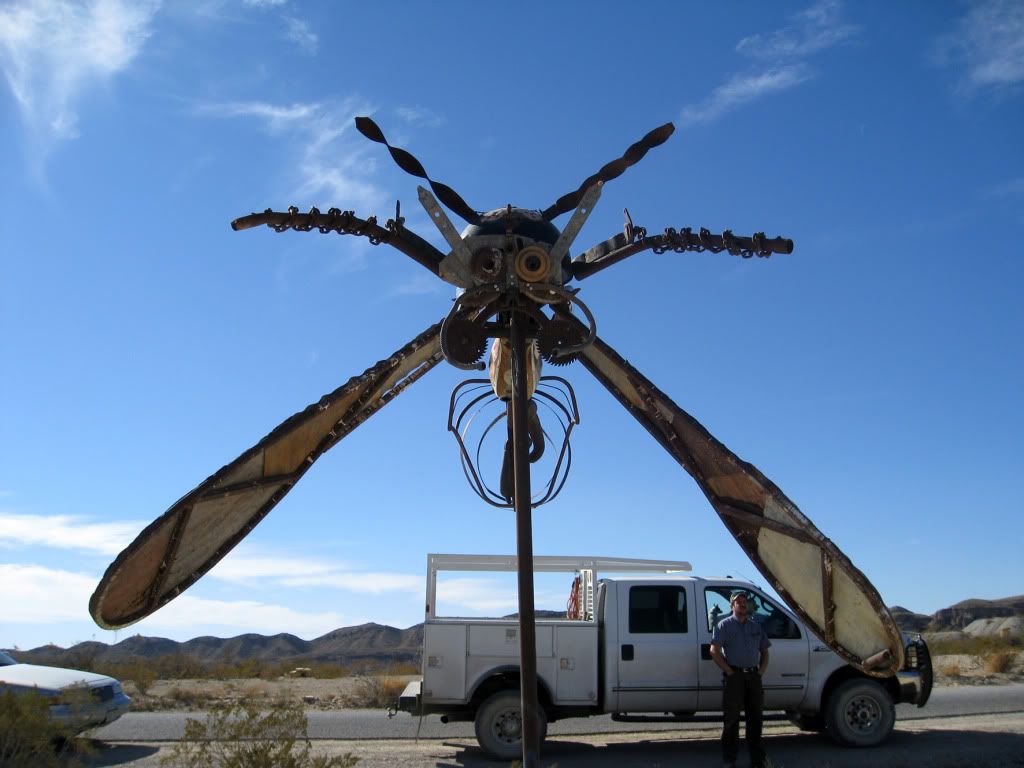 Cute lizard
Terlingua Cemetery is the part of Terlingua Preservation Foundation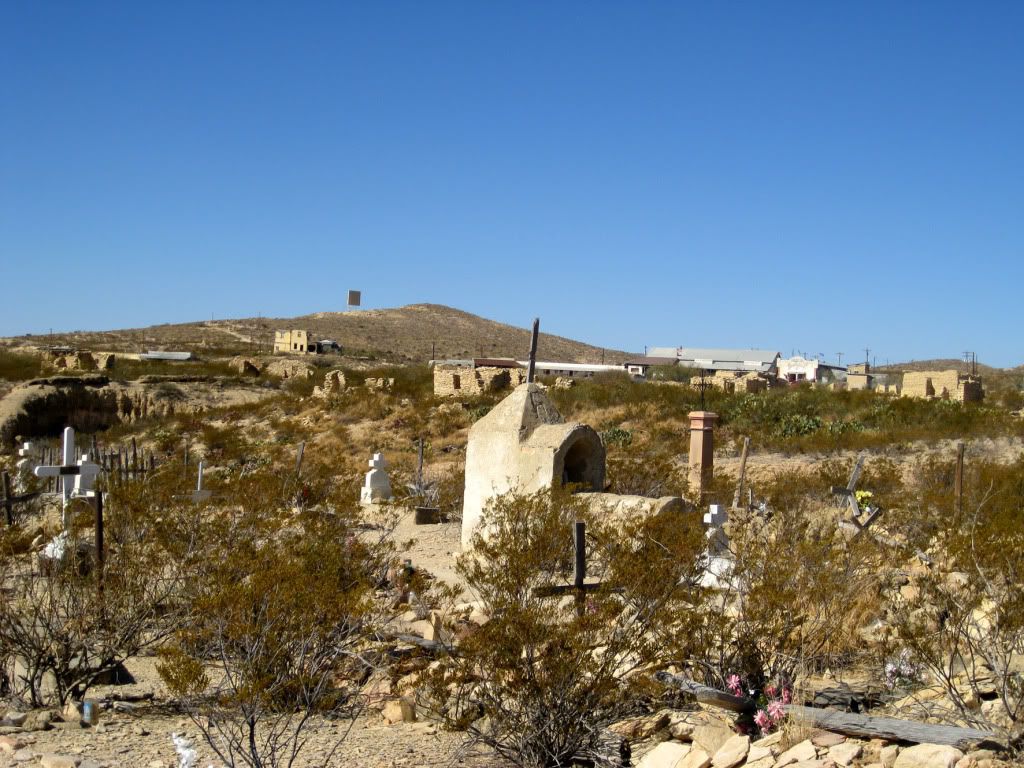 But despite extreme conditions of living people are joyful: